Rob was already cooking up his homemade spaghetti and meatballs last night when our good friends/neighbors invited us over for homemade spaghetti and meatballs (oh, the irony!)…
So… what would you do in a situation like that?
Here's what WE do… we have a Meatball Challenge!
We had a little later start cooking than our competitor, but they were kind enough to wait until we were ready. When we arrived at their house, I noticed that the recipe Janice was using was directly from one of my favorite cookbooks…
I immediately thought we were going to be the losers in this challenge, because Ree Drummond, aka The Pioneer Woman, is an amazing cook… emphasis on A-M-A-Z-I-N-G. She even has her own cooking show on the Food Network!
(Just in case you didn't know)
Plus, I had purchased Vegetable Spaghetti to go with our meatballs… Rob was certain we would lose because of that. I can't help it… I actually like vegetable pasta… healthy AND delicious!
Here's my plate…
In the left corner… Rob's homemade, no actual recipe, meatballs with vegetable spaghetti.
In the right corner… Janice's version of The Pioneer Woman's Rigatoni and Meatballs.
Unfortunately, this is the only picture I took during the meal. I was too busy eating all the food on my plate and watching the other adults to see their reactions to the different entrees.
In the end… the decision was unanimous… Rob's meatballs were the winner!!
If you'd like his delicious meatball recipe, just comment below and I'll be glad to send it to you!
Until next time…
Happy Blogging!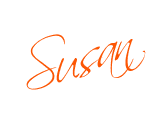 P.S. We're still working on the Miracle Dog post. We want it to be perfectly perfect before it goes up. Hopefully we'll have it up soon!