Thank goodness it's Friday!! My test went as expected this morning.  Here are some screen shots from the video…
My hiatal hernia wasn't as active today…the imaging dude even commented that it was "small".  Trust me, that thing is NOT small! While I was watching the video I noticed something very interesting.  I had surgery way back in 1996 to fix an issue with my heart.  It wasn't technically open heart surgery, but my chest was cracked open as if it was.  Here's what I saw on this video…


Those sutures are nearly 17 and a half years old!  I thought they would dissolve over the years…apparently not!
I haven't heard back from the surgeon yet to set the date, but the folks this morning said it might not be until Monday.  I'm hoping to go under the knife either Tuesday or Wednesday.  Needless to say, I will probably be absent from blogland that day…
On to my favorites for this week…
Favorite Fashion: This amazing skort from title nine…
Here it is up close and in amazing detail…


Isn't that GORGEOUS?!? It also comes in a pretty Citron color which is a very light green, almost yellow.  These are limited and upon inquiry (since they were out of my size), they will not be restocking these… Click HERE to get yours!
Favorite Blog: Back East Blonde


This girl cracks me up and just look at her Golden Retriever! Archie is absolutely adorable! Nadine writes with humor and confidence and her posts are so fun to read! Her blog is one of my dailies!
Favorite Instagram Pic: This picture screams SPRING to me!


etommer captured the colors beautifully on these flowers… so perfect! You can almost smell them!
Favorite Pin: This one from e-card…


Sometimes I like to just browse through the "humor" section on Pinterst… the e-cards are HILARIOUS!
I also really enjoy these…


I've pinned several on my "Makes Me Giggle…" board. I admit, I have to say "YES!" to every one I've pinned! They're so true!
Favorite Recipe: This dish I recreated Monday…


Extra Easy Lasagna! Click HERE to go back in time to the night I cooked it!
As usual, I'm linking up!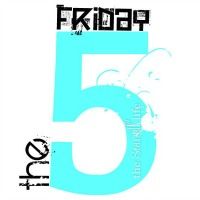 Today, I'm linking up with someone new… head over to Meet @ The Barre and link up, too!
Finally…I have 4 Sponsor Spots available!  For more information click HERE or the Advertise link in my main menu up top.
Have a fantastic weekend!
Until next time…
Happy Blogging