Another week is wrapping up and I'm looking forward to a busy weekend! I've returned to work full-time (much to my painful dismay…probably should have listened to my doctor and taken the full two weeks off!) and I'm trying to get back to normal in my daily life. This weekend is our huge neighborhood-wide garage sale. I'm prepared, but I know I'll be stressed nonetheless. Plus, Connor has two soccer games, one tomorrow afternoon and one on Sunday. Busy, busy, busy! Next week, I go for my surgery follow-up. I can't wait…(note the sarcasm)
Anywhoo…. here are my favorites from this week…
Favorite Fashion:
Being from Arkansas, I'm a huge fan of Derek Fisher, who played for UALR back in the day and currently plays for the Oklahoma City Thunder. I think he's a very talented basketball player and an all-around cool dude. However, it's been nearly impossible to find an OKC Thunder shirt with his name and number on the back. Everything I find on the internet is from his LA Laker days, not OKC and, surprisingly, no stores in the area carry any. So, what do I do? I have one made…


This is my custom OKC Thunder shirt from Rhinestone Cowgirl & Queen of the Tees in Newcastle, Oklahoma. They can create just about anything you can think of. I had soccer shirts made a couple years ago for our entire team and they turned out great! The ladies over at Rhinestone Cowgirl & Queen of the Tees are so easy to work with and are so incredibly creative! Click HERE to visit their Facebook page.
Favorite Blog:
This one…


Alison Chino is an expat from central Arkansas who recently moved to Aberdeen, Scotland. I love reading her stories about her travels and walks around her home as she and her family explore their new surroundings. Click HERE to find out more about the Chinos.
Favorite Instagram:
Speaking of Alison, not only is she a great blogger/writer, she's also a wonderful photographer. I love seeing the images she captures on Instagram, including this one from yesterday…


You can follow Alison on Instagram by clicking HERE.
Favorite Pin:
As I mentioned earlier, tomorrow is our big garage sale… I've been scrounging Pinterest for tips on how to have a successful sale and this one from The Frugal Girls caught my eye…


Who would of thought…having one of those credit card reader smart phone things for a garage sale! What a good idea. I may have to implement that one next year!  Click HERE for more ideas!
Favorite Recipe:
Rob made The Pioneer Woman's Broccoli Cheddar Soup on Monday. Again, sorry no picture. I failed to take any, but trust me, the final product was pretty and quite tasty! Click HERE for the recipe. Since I'm stuck with this liquid diet for another month and a half, I'm making soups. Next week, I'm trying a tortellini version. Of course, I can't eat the actual tortellini part, but the tomato base sounds good!
As usual…linking up with these fabulous girls!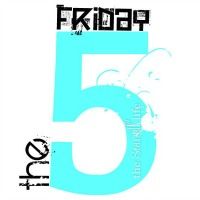 Until next time…
Happy Blogging!